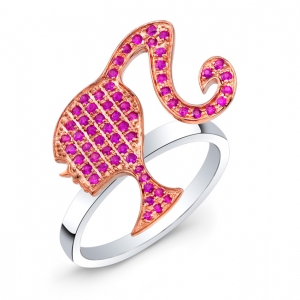 The who's who of Hollywood, local influencers and celebrity stylist Anya Sarre rocked the hot pink carpet in the 6th Annual Barbie Rocks Pinktastic Party in Beverly Hills last Sunday. Over 150 guests were treated to a unique holiday shopping and SWAGtastic experience and Her Review was there to capture it all!
Complete with sweet treats, fancy photo opportunities and dazzling Barbie jewelry the room was filled with the most interesting people and even a 3 foot tall Barbie cake! Sponsors of the event included, District, Ferro Cosmetics, Brownie Brittle, Rony's Photobooth, MomAngeles, Mudpie and many more!  Influencers in attendance included Baby League, Laura Gerson of the MOM MUST HAVE MomAngeles Card, Rachel Pitzel co-founder of Club MomMe - the social events company for moms and moms-to-be, The Beverly Hills Mom, Chudney Ross of Books and Cookies, Anya Sarre and many more!
Barbie Rocks by Layna & Alan Friedman was developed in 2006 and is the result of the close partnership between one of Beverly Hills premier jewelry designers and an exclusive license agreement with Mattel. For more information about Barbie Rocks visit Layna Rocks .
Check out our event video below for a look at the event highlights!
Tweet