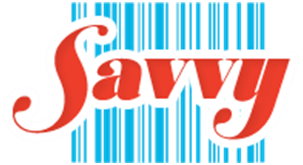 You know when you purchase something and then you see it goes on sale several days later and you don't have your receipt and it's just too much of a pain to come back yet again?! Enter Savvy.com. an easy way to follow your purchases and be sure you aren't leaving any money on the table! You simply grab the Savvy.com app for the iPhone from the App Store and have it tracked for you.
Savvy lets you either scan receipts or bar codes through your phone's camera or enter the details of a purchase manually. Once they are in there, it connects directly with 40 retailers, including a range from Home Depot to Coach and more to come, that allow it to keep track of the price of those items. If they should fall below the price you bought it at within the retailer's price protection window, you'll be alerted so that you can get your price adjustment.
The service is currently in beta and only for iPhone but will be available for Android soon too. It's free and easy and might just save you a few $$ and a few extra trips this holiday season.
Written by: Jeannine Chanin-Penn
xoj9 | event curator | Smart & beautiful event solutions | Design, movies, lobster & the color purple make her happy…
http://www.xoj9.com
Tweet