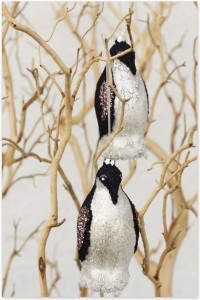 Once upon a time I found myself in a magical store with sparkly glitter and shiny things everywhere. It was a store with magical items and dangling earrings at the front sitting a top a very vintage chic table. Have you ever been to such a place? A place where everywhere you look there is something darling? A  place where you can't blink because if you do – in that second – you would miss something even more amazing than the last?
Well, I know of a place like that - D.L. Rhein!
D.L. Rhein is the most amazing little secret store and is a place full of fun surprises and unique pieces!  Deborah is the mastermind behind D.L. Rhein and she is a sweetheart. I really enjoyed walking around
her stores and doing a little shopping too! 
A few weeks back, I hosted an event for her with some quite influential women.  We drank mimosas, mingled, made a very cute bracelet and of course did a little shopping too!  Romy of RomyRaves.com (the maven for all things beauty & more) even took a second to stop and pose with this cute little bag! (picture coming soon -darn camera).  We ate little cute pastries provided by The Urban Baker and had some yummy finger food delights Made by Meg.  Overall, everyone had quite a fun time and vowed to return to D.L. Rhein time and time again.  Look at what some of our attendees had to say!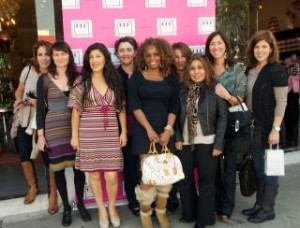 RAVES and REVIEWS
Karin Salking – It's Not About Me TV
Now wouldn't you like to get your hands on a gift certificate for a day of shopping at D.L. Rhein?  Well today is your lucky day!  I am giving away a $50 gift certificate to one lucky reader. 
HOW TO ENTER
1) Please leave your comment below (in this post) about this article.
2) Follow us on Twitter @BagLadyPromo
3) Like Us on Facebook  http://www.facebook.com/BagLadyPromo
4) Like DL Rhein at http://www.facebook.com/#!/dlrheindesigns
All comments must be made by Friday December 16th 12 midnight PST.  The one(1) lucky winner will be selected on Saturday, December 17th using Random.org.
Good luck!
LOCATIONS

3303 MOTOR AVENUE
LOS ANGELES, CA 90034
T: 310.280.0474 / 877.357.4346
F: 310.280.0834
8300 1/2 W. THIRD STREET
LOS ANGELES, CA 90048
T: 323.653.5590 / 877.357.4346
F: 323.927.1872
Tweet