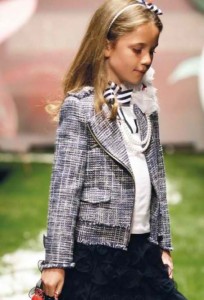 A Business Summer Camp for Little Girls?!  Well, yes indeed!  As a mompreneur and  mommy of a sassy 7 year old, I can't begin to express how excited my daughter (and I) was to have been invited to participate in Kate's Bizzy Girls Summer Entrepreneurship Camp!  She has not stopped talking about it for weeks now!  Of course, some kids were like "A business camp?  What is a business camp?"  Well, she has no problem expressing to them that having a business is very important and that working for yourself and loving what you do is even more important.  Of course, as an entrepreneur myself, I am beyond proud of her. 
When I met Deborah (Founder of Kate's Bizzy Girl camp), I was so excited that there could be such an awesome camp like this in "real life!"  My daughter had been talking about starting her own business and this camp came right at the perfect time.  I thought, "genius!"
Kate's Bizzy Girls provides a fun filled program that fosters creativity and entrepreneurial skills through a hands on experience. Girls can develop their own product, name their own business and run it it themselves! Their entrepreneurship program is inspired by Kate Kate The Fashion Plate, a book series about a young entrepreneur living in New York City.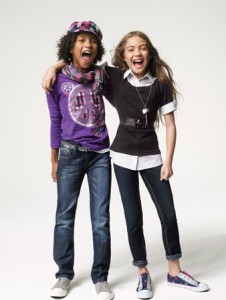 About The Camp
Kate's Bizzy Girls will hold an entrepreneurship program for girls between the ages of 7 and 14 this summer at Santa Monica Place. Girls will be able to create their own product line, run their own company, and see their products on display at the mall and at the BLP ConnectHER 2012 Conference and Influential Event. The program will expand into major cities.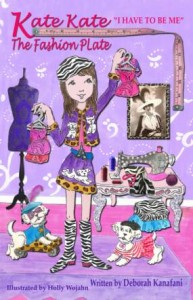 Location: Santa Monica Place, Santa Monica, Ca.

Program Length: Two week sessions

Session 1: July 9 – July 20

Session 2: July 23 – August 3

Days: Monday through Friday
Hours: 10am – 2pm

Types of Camp:
Camp Kate Kate is for girls 7 to 9

Camp Kate is for girls 10 to 14

Details:
Early pick-up and drop off is possible

Girls bring their own lunch
To register visit:
www.katesbizzygirls.com
Contact Information:
katesbizzygirls@gmail.com

866 720 8333
Twitter

@katesbizzygirls


Facebook:

Kate's Bizzy Girls
Tweet