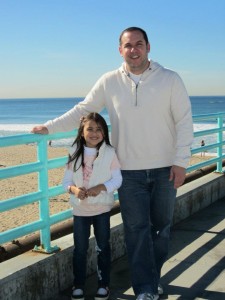 A Note From Joe (My Husband)
On March 10th, I am shaving my head to stand in solidarity with kids fighting cancer, but more importantly, to raise money to find cures.  As a dad, this is such an important cause and one that I strongly support. I cannot imagine what families of children with cancer have to face.  My commitment to help is one of the only thing that I (we) can do.  I am asking for your support in making a donation to the St. Baldrick's Foundation and help me meet and/or even exceed my goal.  Your gift will give hope to infants, children, teens and young adults fighting childhood cancers.  So when I ask for your support, I'm really asking you to support these kids. I only have this week to raise money so I am thanking you in advance for your generousity. Please  Donate Here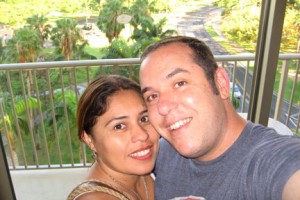 A Note From Laura (me)
Last week, my husband (Joe) asked if I would be fine with him shaving his hair off to help raise money for childhood cancer.  I was instantly proud of him.  I don't think he knows how proud of him I am – but I AM!  This is something I never thought he would do…to put himself out there like that.  Unlike the "chatty" Laura that I am, my husband is completely fine with staying under the radar many times.  So, when he said that, I could not be any more proud of him. And, what an awesome example for our 6 year old daughter.  I ask you to  please help support him in helping such an important cause – and I thank you for it!
 About The St. Baldricks Foundation
The St. Baldrick's Foundation is a volunteer-driven charity committed to funding the most promising research to find cures for childhood cancers and give survivors long and healthy lives. 
On March 17, 2000, reinsurance executives John Bender, Tim Kenny and Enda McDonnell turned their industry's St. Patrick's Day party into a head-shaving event to benefit kids with cancer. Their 20 "shavee" recruits planned to raise "$17,000 on the 17th." Instead, they raised over $104,000!
The movement quickly grew into the world's largest volunteer-driven fundraising program for childhood cancer research, and today the St. Baldrick's Foundation funds more in childhood cancer research grants than any organization except the U.S. government. Since 2000, more than 189,660 volunteers — including over 17,200 women — have shaved in solidarity with children with cancer at events in dozens of countries and every U.S. state. Thanks to generous friends and family, these shavees have raised over $117 million for life-saving research, and each is a walking billboard for the cause!
At St. Baldrick's events, people from all walks of life discover a power they didn't know they had…the power to bring hope and a future to the bravest kids in the world, and countless volunteers say, "St. Baldrick's is the best thing I've ever done to help someone."
Tweet