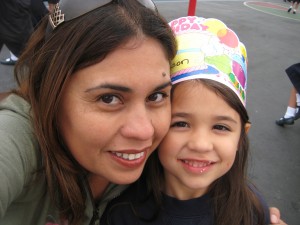 We know that being a mom is the hardest job in the world. But it's also the most rewarding.  Recently we had the pleasure of connecting with Ondina Lopez, mother of London 2012 Olympic Games hopefuls Steven and Diana Lopez. She is the heart of the "First Family of Taekwondo".  Her children, Steven, Jean, Mark and Diana are at the world elite level in Taekwondo. Steven, Mark and Diana made history when they each won gold at the 2005 World Taekwondo Championships, becoming the first three siblings in any sport to claim World Championship titles at the same event.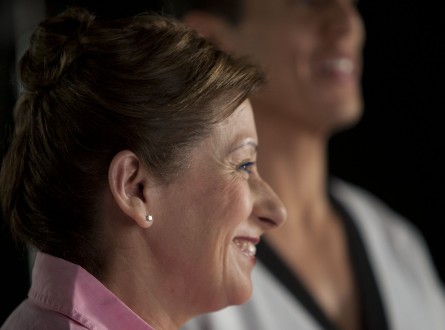 She is a mom, and a moms job is to help guide and suppport her children in anything they do.  Clearly, she has done an exellent job.  As a mom of a 7 year old little girl, I know that I find myself giving up some of my dreams to help nurture hers.  It is sometimes very difficult to manage the many aspects of being a mother, but the rewards of seeing your children succeed, far exceeds any in the world.  I know that when I see my daughter swim at the local "Y", I become really excited! Now, can you imagine seeing two of your children at the Olympic Games?!  I would be in tears from excitement!
What does it mean to be a "Mom" to you?  To me, it means being there every step of the way!
About Steven Lopez
Taekwondo fighter Steven López knows that his healthy, winning smile helps fuel his confidence during competition, and in life. This Olympic gold medalist and 2012 hopeful has partnered with Procter & Gamble Company (P&G), to share how a healthy oral care routine is an important part of his winning moments. To learn more about P&G Oral Care Olympic Games partnership, please "Like" Crest on Facebook http://www.facebook.com/crest and visit http://www.crestcomplete.com
This is part of a sponsored campaign with Crest and Latina Mom Bloggers . However, all opinions expressed are my own.
Tweet