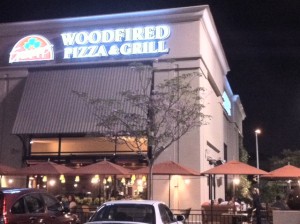 We were recently invited to dine at the new Sammys Woodfire Pizza and Grill in El Segundo.   I am not sure what your thought is on ambiance when eating at a food establishment, but for me, a major requirement is that "just like home" feeling.  I dined that night with my husband, parents and daughter and we all had a really great time and enjoyed our meal.  We had quite a spread at the table, but my personal favorites were 1.  Raclette & Fingerling Potato Pizza  2. Fresh Organic Beets & Arugula Salad (for me it was ordered without beets) and 3. The Messy Sundae®  
 The food was really good and their desserts were really yummy!  It took all six of us to finish off that huge sundae!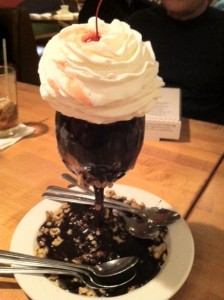 The staff was very welcoming thanks to Adrian Garcia, the Restaurant Manager and our waiter should be training every other waiter in that place. He rocked! I think his name was Shane.  He was very attentive and was "on it" from beginning to end. Rock on buddy! Bravo and thanks for making our visit to Sammy's nothing short of stellar. Hope to visit again soon.
  Visit www.sammyspizza.com
Tweet